The publication, whose title was inspired by a concept developed by biologists Humberto Maturana and Francisco Varela, will be financed by the «Ciencia Pública» contest.
A scientific magazine aimed essentially at a youth audience will be launched by the Department of Basic Sciences of the Universidad Católica del Maule (UCM) after being awarded funds from the Secretary of Science, Technology, Knowledge, and Innovation.
The called named Ciencia Pública benefited a total of 47 projects nationwide.
"The idea is to create an interdisciplinary magazine with an attractive format. The project will be in charge of an interdisciplinary team from the Department of Basic Sciences, which will disclose the scientific work from the paradigm of interaction between various disciplines," announced Sandra Araya Crisóstomo, the director of the initiative and academic of the campus.
The magazine will bear the name Autopoyética, a concept developed by the biologists Humberto Maturana and Francisco Varela at the beginning of the 1970s to explain the organization of the living being organization as a self-production system.
«For us, it was important to pay a small homage to these two great Chilean scientists through the journal name,» added Araya.
The first issue of Autopoyética will be ready on March 2024 and will have a digital and a printed version. The paper publication consists of a thousand copies of 30 to 35 pages. It will be distributed at the Liceo de la Cultura y Difusión Artística and the Liceo Bicentenario Santa Marta, both in Talca, without ruling out its circulation in other educational establishments.
Sections
The project entitled Autopoyética Interdisciplinary Magazine: discovering the scientific Maule will last fifteen months, beginning with a pre-production stage.
"The team will work on gathering content and preparing the different sections, including women in science, interdisciplinary problems, interviews with scientists and recommendations for scientific books. There will also be a space for the student centers of the faculty and another for student school research from our associated schools", said the also professor of Biology and Master in Didactics of Experimental Sciences.
"The call is — she added— to motivate them to participate in this instance. It is important for researchers to connect with society and that the population be aware of what they do because our young people hardly known about what is being performed regarding science in the region."
The editorial team of Autopoyética will also be composed of academics Patricia Barahona, Nelson Velásquez, Rodrigo Del Valle, Juan Luis Guevara, and Carlos Paiva.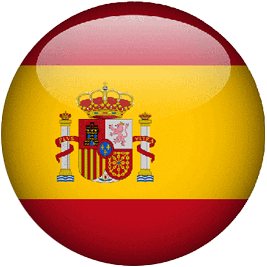 Ver en español