The «Colmena UCM» project, aimed at implementing practices that encourage the opening of data derived from academic production, joined the so-called «South Node», which brings together first- and second-generation universities on the road to open science.
With the idea of working as a team in an open science paradigm, the Universidad Católica del Maule (UCM) joined a network made up of five campuses that promote the democratization of knowledge in the south-central macro-zone of the country.
The alliance brings together institutions that execute projects of the «Innovation in Higher Education» (InES) contest, promoted by the National Agency for Research and Development (ANID).
«The network was born months before our incorporation, after a work meeting on the InES projects where various opportunities for cooperation were raised, for the achievement of common objectives. The network does not involve an organizational structure, but a statement of cooperation between institutions in activities that are mutually beneficial to articulate,» said Liliana Zuñiga, director of the initiative that began last April at the Universidad Católica del Maule, under the name of «Colmena UCM».
«For us the network is a very valuable instance that provides us with lessons learned, good and bad practices, which will allow us to advance much faster and on a much firmer footing than the first cohort of projects,» she said.
The group, called «South Node», is made up of the universities of Concepción, Santísima Concepción, Los Lagos, Talca and Bío-Bío.
Cultural change
Through its 18 InES Open Science projects, ANID hopes to install institutional capacities in higher education institutions that facilitate openness and transparency in all phases of research, in line with international standards.
The roadmap contemplates new governance and regulatory frameworks, which suggest a cultural change.
«A cultural change does not happen overnight, as it involves transforming the beliefs, attitudes and practices ingrained in an academic community. Time will need to be invested in training, explaining, and developing policies. In addition, it will be crucial to provide researchers with the tools and resources needed to adopt open science practices effectively,» said Jaime Albornoz, director of the UCM Library System and a member of the initiative's Technical Advisory Board.
His unit will help create an online platform to enable citizens access the knowledge generated by the academic body.
«UCM has experienced a remarkable increase in productivity in recent years. Its research covers a wide range of areas of knowledge, which can contribute to improvements and advances for society. It is crucial to highlight the importance of disseminating this information, as this would democratize access to science. By doing so, we would be promoting a greater reach and visibility of UCM's achievements and discoveries,» he said.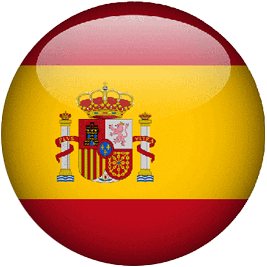 Ver en español