The Gender Equity and Diversity Administration of the Universidad Católica del Maule offered a talk to students from the Graduate School and Medical Specialties programs of the campus.
The unit dedicated to these issues addressed the unprecedented mechanisms implemented by the Universidad Católica del Maule to deal with possible cases of sexual harassment and gender violence within the campus, in a talk to students from Medical Specialties.
The event, led by the institution's Director of Postgraduate Studies, Karina Vilches, took place at the Regional Hospital of Talca and was attended by dozens of young professionals.
«It is important to get out of the university and particularly engage with postgraduate students, who generally cannot attend our activities, so that they have the possibility of knowing what we are implementing in terms of gender, which has been quite good and is also a benefit for them,» said the head of the Department of Investigation and Punishment of Discrimination and Gender Violence of the university, Marcia Vallejo, who gave the presentation.
The division belongs to the Administration of Gender Equity and Diversity, created by the campus in September 2022, in compliance with Law 21.369, which regulates sexual harassment, violence, and gender discrimination in higher education.
«UCM is committed to join all its forces to generate new instances, something that in other universities has not happened this way, or it has been done slower. In one year, we have managed to implement the gender equity policy and the regulation of investigation and sanction regarding sexual harassment and gender discrimination and violence. The university is the only one that has a three-part structure sanction committee, with academics, students, and administrative professionals. There are twelve members who decide whether to sanction or acquit, and this is very innovative,» said Vallejo.
For Dr. Lorena Pérez, director of the Graduate School and Medical Specialties programs of the institution, it was crucial to create safe spaces.
«The idea is that the fellows know that, if at any time they are subjected to this type of situation, there are pathways available for them. The talk was wonderful and hopefully it will have a preventative effect,» she said.
"Many times, out of fear,» she pointed out, «students do not want to report what has happened to them because they think it will lead to discrimination or a bad grade, without knowing these are sanctionable offenses and that people who commit violence will be sanctioned or eventually eliminated as teachers."
The new department, which is headed by attorney María Paula Poblete, also houses a Department for the Prevention of Discrimination and Gender Violence.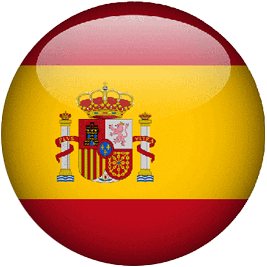 Ver en español