CIEAM researcher Silvana Moris aims to improve the population's access to renewable energies through a collaborative project with the University of Huelva.
One of the most efficient renewable technologies in the fight against climate change is photovoltaic energy. Solar panels, which do not emit greenhouse gases or other atmospheric pollutants, have opened a new era in energy generation.
For PhD in Chemistry Silvana Moris, a member of the Center for Research and Advanced Studies (CIEAM), belonging to the Universidad Católica del Maule, improving the manufacturing materials of solar cells  —the small cells that make up the plates— has become the focus of her scientific work.
«Since 2020, I have been leading a project that deals with the chemical modification of a material, known as CZTS, aiming to identify the optimal conditions for it to function as an effective absorber in a solar cell. The purpose is for the material to have a high absorption coefficient, that is, to have a good capacity to transform the sun's energy into electricity,» said the academic, whose initiative is financed by the National Fund for Scientific and Technological Development, Fondecyt.
«What I am studying are abundant, low-cost materials that could replace silicon, which is what is mostly used today and wears out more quickly,» she added.
The goal of perfecting solar cells brought Dr. Moris to the University of Huelva, Spain, where she is doing an internship.
«I was invited to the Applied Electrochemistry Laboratory of this university to train and perform an electrochemical characterization of my materials,» she explained.
If she achieves her objectives, the project would imply a better access to renewable energies for the population.
«In this laboratory they are experts in applied electrochemistry and have supported me in the electrochemical characterization of the material I have manufactured. Similar studies can be done in Chile, but there are few teams that carry out this type of studies. Here we are now defining the optimum conditions to measure the materials. The idea is to learn new electrochemical characterization techniques to apply them in Chile», she said.
The researcher, who will close her internship at the end of October, will do a second internship at the Institute of Nanoscience and Materials of Aragon in Zaragoza next January.
Click here to visit the CIEAM Website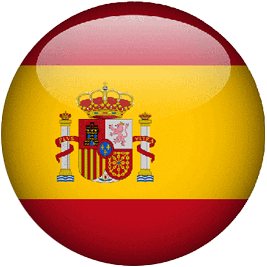 Ver en español