The upcoming event includes renowned international speakers and is supported by the Universidad Católica del Maule.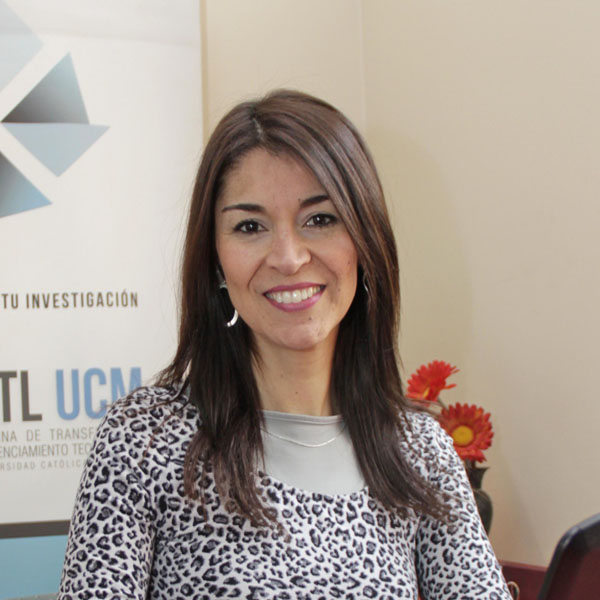 Titled: «Dynamizing the regional agri-food innovation ecosystem with a sustainability perspective» this event will take place in Talca on November 9 and 10.
The initiative, corresponding to a new version of «Yakana AgroConnect», stems from a collaborative effort of UCM, the Zenit Group, and the professional institute AIEP.
«This event will allow for the promotion of entrepreneurship and innovation in the Maule Region, through the connection and interaction of the main regional actors, with a focus on the generation of dynamic ventures in the agri-food industry,» highlighted Fabiola Loyola, director of Innovation, Development and Technology Transfer of the higher education center.
Funded by CORFO, the activity will include seminars, talks, and bootcamps with renowned international speakers, such as the Argentine economist Agustín Campero and the Brazilian consultant from the World Intellectual Property Organization (WIPO), Elizabeth Ritter.
«One of the main objectives of Grupo Zenit is to energize the national innovation ecosystem, particularly by focusing on decentralization and the promotion of entrepreneurship as a tool that contributes to the creation of more and better jobs, from companies with purpose, allowing our country to move towards a more inclusive and sustainable society and economy. Yakana AgroConnect 2023 seeks to precisely strengthen the regional ecosystem of innovation and entrepreneurship around the challenges of agribusiness,» said Fernando Venegas, executive director of the agency that accompanies startups and companies in transformation processes.
The meeting, aimed at entrepreneurs, researchers, students, and members of public and private institutions, will be held both at the Universidad Católica del Maule and at the Hotel Casino in Talca.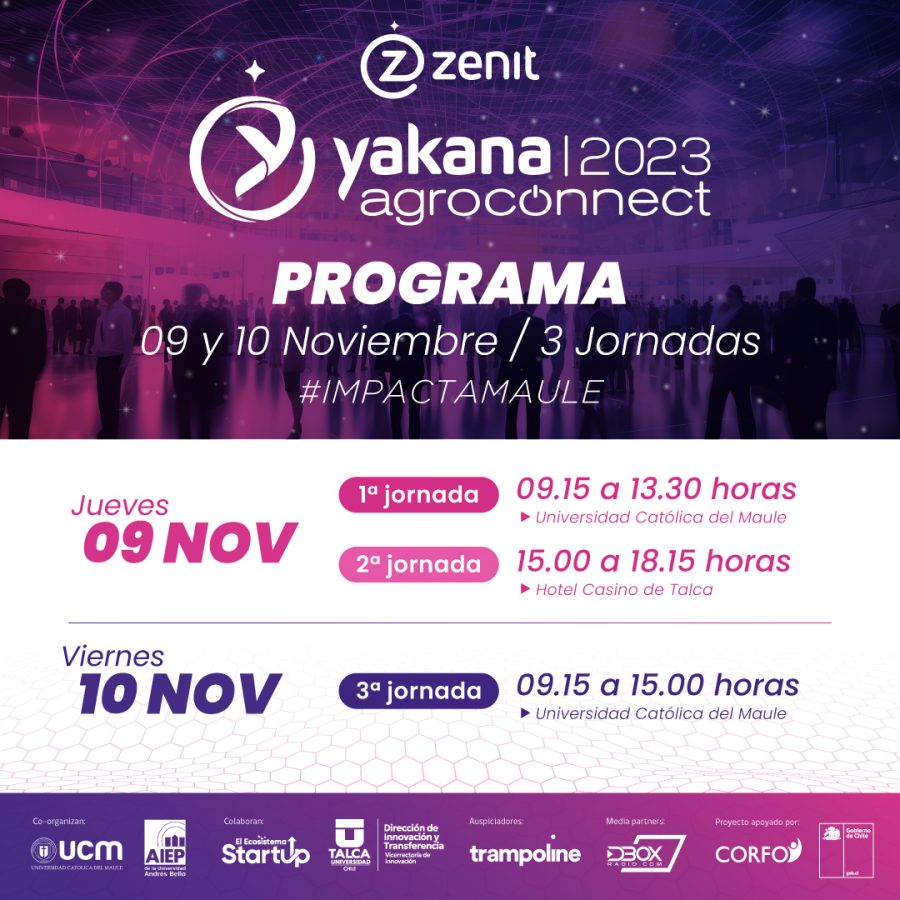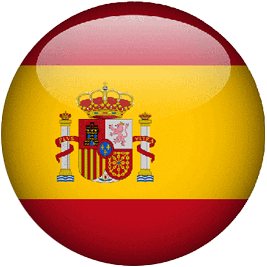 Ver en español